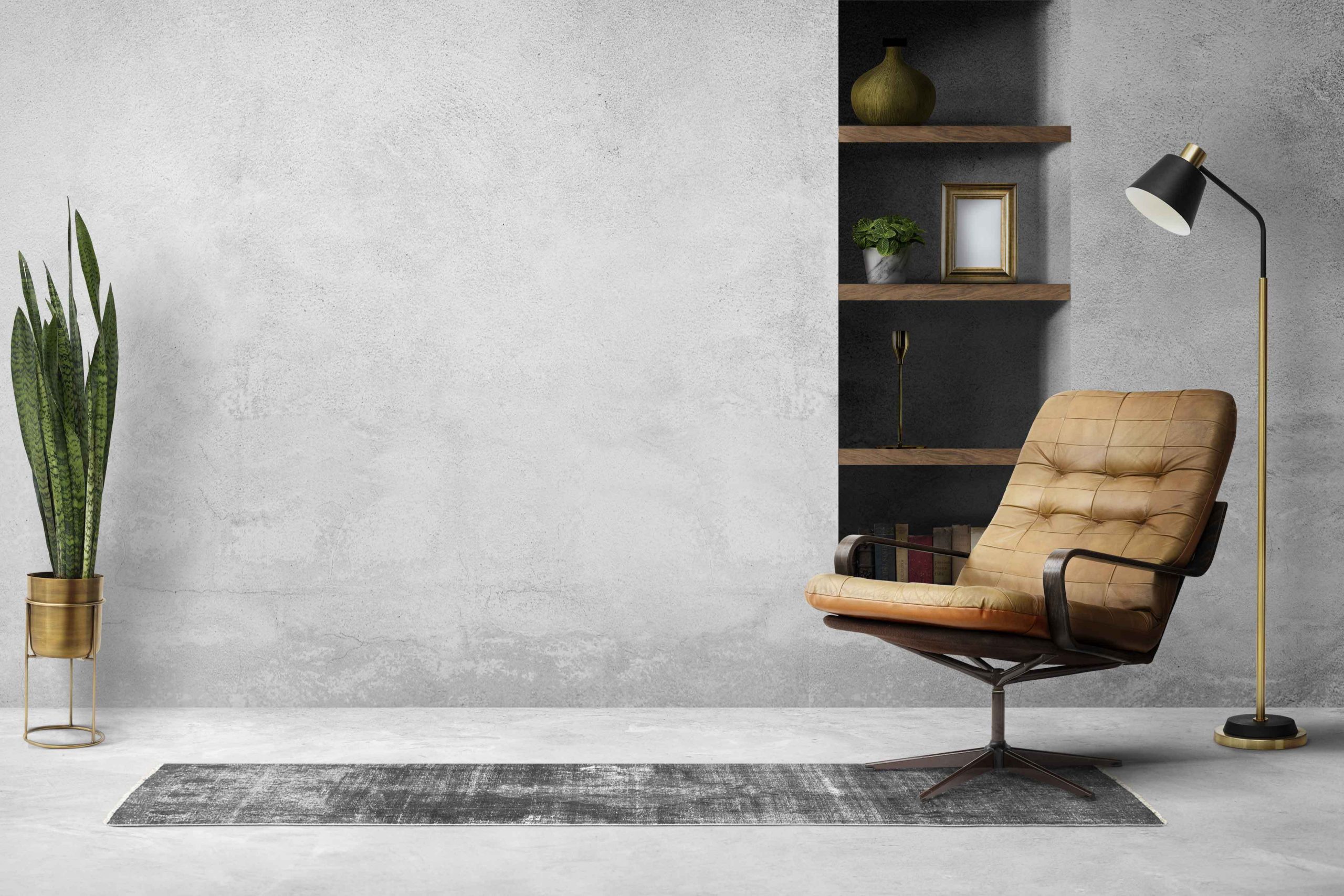 20 Oct

The Best Interior Design Tips for Renters

Making your rental a space that is yours can be tricky considering you can't paint your favorite colors on the wall (in most cases anyways), you can't renovate, you aren't allowed to alter just about anything. This leaves a lot of pressure on your furniture and decor to make a white wall standard apartment feel like it could only be yours.

Whether you signed a new apartment (congratulations!) or you're looking to spruce up your current place, here are our favorite interior design tips for all you renters out there!
Create a Mood Board
You want to make everything you place in your space intentional. Without a plan, you'll find yourself buying things without rhyme or reason. Pull together different snippets of textiles, colors, and furniture in order to figure out what jives together and what you like.
This is a fun step where you get to discover what your dream apartment looks like and it's a money saver as well.
You get to focus on the big picture and entire flow of your apartments while staying on budget.
Check out this great example we were able to pull from pinterest. They have their walls, floors, furniture, lighting, and accessories all figured out to achieve an amazing look.
Don't Decorate All in One Go
As you start to plan out your space, you'll be tempted to find and buy everything at once. Not only can this drain a bank account but it can add a lot of anxiety to an otherwise fun task. Try to take it one step at a time.
Realistically, our tastes change throughout life anyways. Buying everything all at once will leave you stuck in a design you may not like a year later. A great way to combat this is to set a large anchor for the room, preferably the most expensive item. For example, buy a neutral sofa and if you're feeling like you want to jazz up your space after a while, just buy some new covers for your throw pillows, try a new rug, or different art! This is an easy and relatively inexpensive way to change it up without changing everything.
Don't Decorate In Just One Style
A large mistake most people make these days is decorating in all one style like contemporary, modern farmhouse, or everything vintage. For the same reason you don't want to decorate all at once, you also don't want to use only one style when designing your space.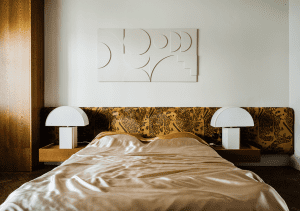 Take this space for example. This is very trendy right now and it looks great! However, what happens when this design look isn't so trendy anymore and you want to completely redecorate. Or, what happens when this just isn't your style anymore?
A way to combat this is to make sure to utilize multiple different styles in your space to add depth.
If you have a more traditional style, maybe try incorporating a more modern style with it like a metal coffee table or glass media console.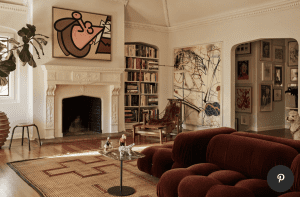 For example, in this image from Architectural Digest, we can see we have some abstract, contemporary, and vintage art. You can see a good amount of metals along with a very cozy and plush couch and some rustic touches.
The lesson here is that even if you think different styles won't mesh well together, try to resist staying in one lane. When you color outside of the lines, you not only are able to create an interesting space but also it's uniquely yours!
Create Mini "Spaces" Within Your Apartment
This is all about how you arrange your space. Awkward sized living rooms can be broken up to make two different spaces based on your needs. Remember to think of each space as its own too! You want your home to be cohesive, but not too cosive. Remember the depth!
Let's refer back to the photo above, they have a lounging space and a reading nook all in the same room. You can do this in any room you'd like! Your entryway, living room, kitchen, hallways, bathrooms, etc.
Make it Functional
One thing about interior design, especially for small spaces (e.g. apartments) is that you need to make your things functional. Found a cute tray? It can be a catch to store your keys and sunglasses in your entryway. Found a cute basket? It can hold your fruit on the kitchen table! Even hooks can be decorative and functional. Everything in your apartment needs a purpose.
The Rule of Three's
This tip is psychological. Stack books in three's, use three decor items on the mantle, or line up three art pieces on the wall. You could have a lamp, a catchall tray, and a vase of flowers on an entryway table… you get the idea.
There is a science behind this. Things arranged in odd numbers are more appealing, memorable, and effective than things in even-numbered groupings. While 5, 7, and even 9 works; the magic number seems to be three.
Hide the Clutter
This tip can be used in any home, not just rentals. This is where your decorative baskets and functional furniture with storage comes in handy. Some visual clutter leaves an authentic lived in look, but be careful not to cross that line. Keeping things clutter free in your home keeps your mind clutter free as well.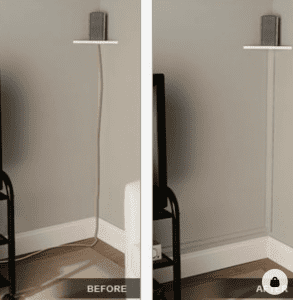 For example, cords are the bane of interior design's existence. Thankfully, cool cord covers were invented! Take a look at this image and how much more seamless and clean the space looks when the cords were covered. You can easily find these cord covers on Amazon!
You won't be able to hide all the cords and clutter but creating a designated space or hiding the clutter will leave your home feeling at its best.
Interior design is complicated but it's really fun pulling together a space that could only be yours and that you're proud of. We wanted to bring the fundamentals of this art form to you so that you have the power to combine all the things you love to make an amazing space.
Good luck and have fun designing your space!