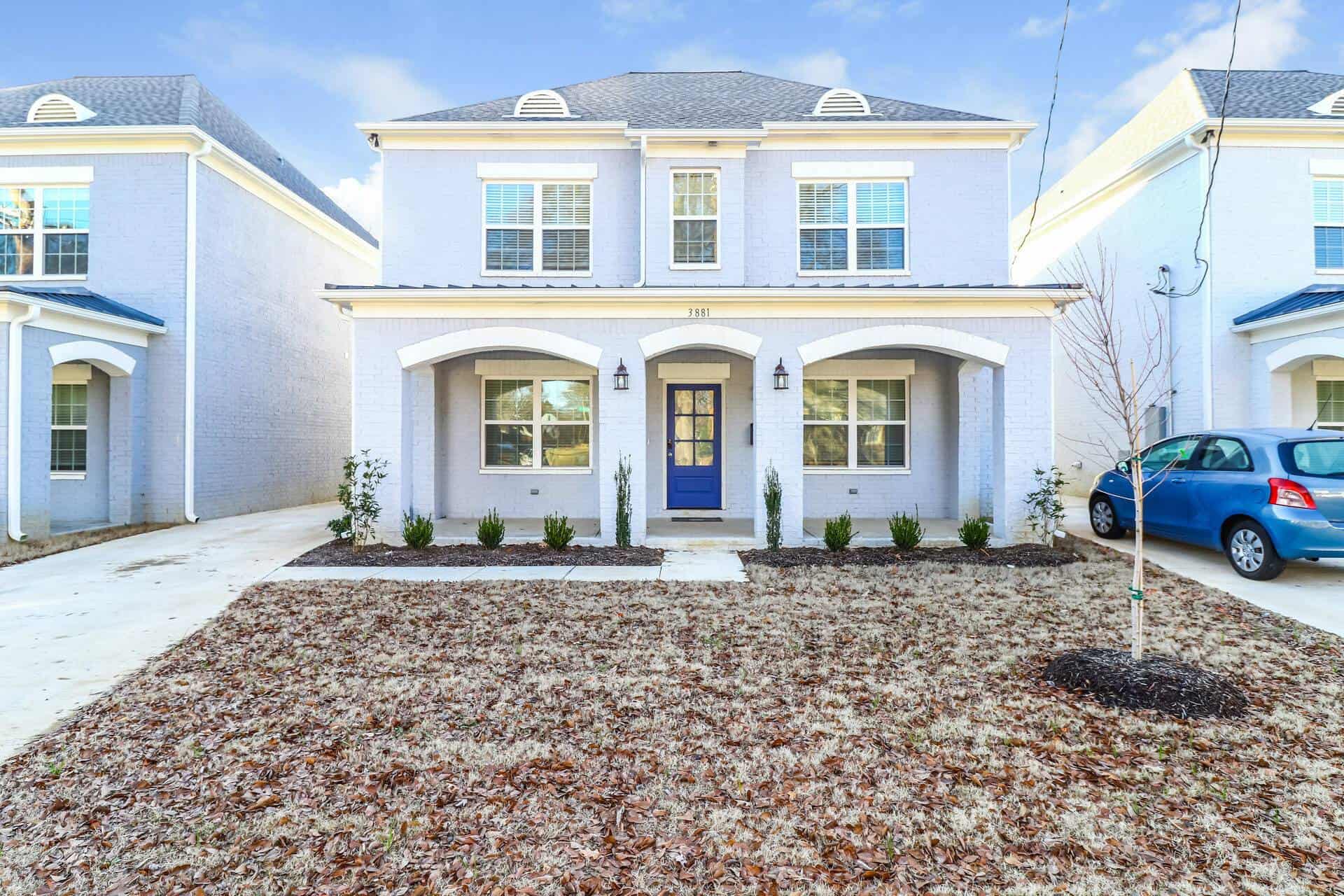 31 Aug

Introducing Tiger Estates Student Housing in Memphis by Meridian

At the beginning of the month, we had our BIG move-in day at our new Tiger Estates Student Housing for the University of Memphis!

Tiger Estates brings a fresh approach to Student Housing in Memphis. From our fully furnished two-story plan to our private suites; no student housing exists like this in the 901 area code.

We offer individual rooms for rent in 4 BR/4 BA homes with shared common areas. It's important to note that each housemate is provided a climate-controlled, extra-large bedroom with a private bathroom and walk-in closet. Social distancing is made easy at Tiger Estates. Students can experience a convenient and contemporary "Home away from Home" Housing for all students, conveniently located across the street from the University of Memphis.

Tiger Estates is located on the southwest edge of the main UofM campus in a quiet residential area away from urban congestion across the street from the UofM Alumni Center. It is about a 5-minute walk from the new pedestrian bridge to the main campus. With campus so close, having a car is optional for many students.
Features and amenities include:
Secluded and private living – no large shared buildings with high foot-traffic public amenities
Gate and fencing around the perimeter of the townhomes
Motion-activated on-site cameras
Spottswood Avenue is routinely patrolled by U of M campus police
Communal parking is well lit
Skillful landscaping
Expert administration by dedicated property management and service team
All homes are fully furnished with designer furniture and modern interior details with your comfort and privacy in mind.
Furniture includes:
Two couches
Side tables
Coffee table
TV in the living room and TV stand.
Appliances include:
Refrigerator
Stove
Microwave
Dishwasher
Washer/Dryer
If you are ready to experience Tiger Estates, complete our application form or give us a call at 901-808-0144 Ext 2. Rooms are filling quickly and space is limited.
Apply today to secure a spot at Tiger Estates! All are welcome to apply!
Visit our website to view floor plans and gallery images here: http://tigerestatesmemphis.com/rooms-rates/